CARe Park Fine - Parking fines at private carparks & shopping centres, not legal - ANCP, Ace complaint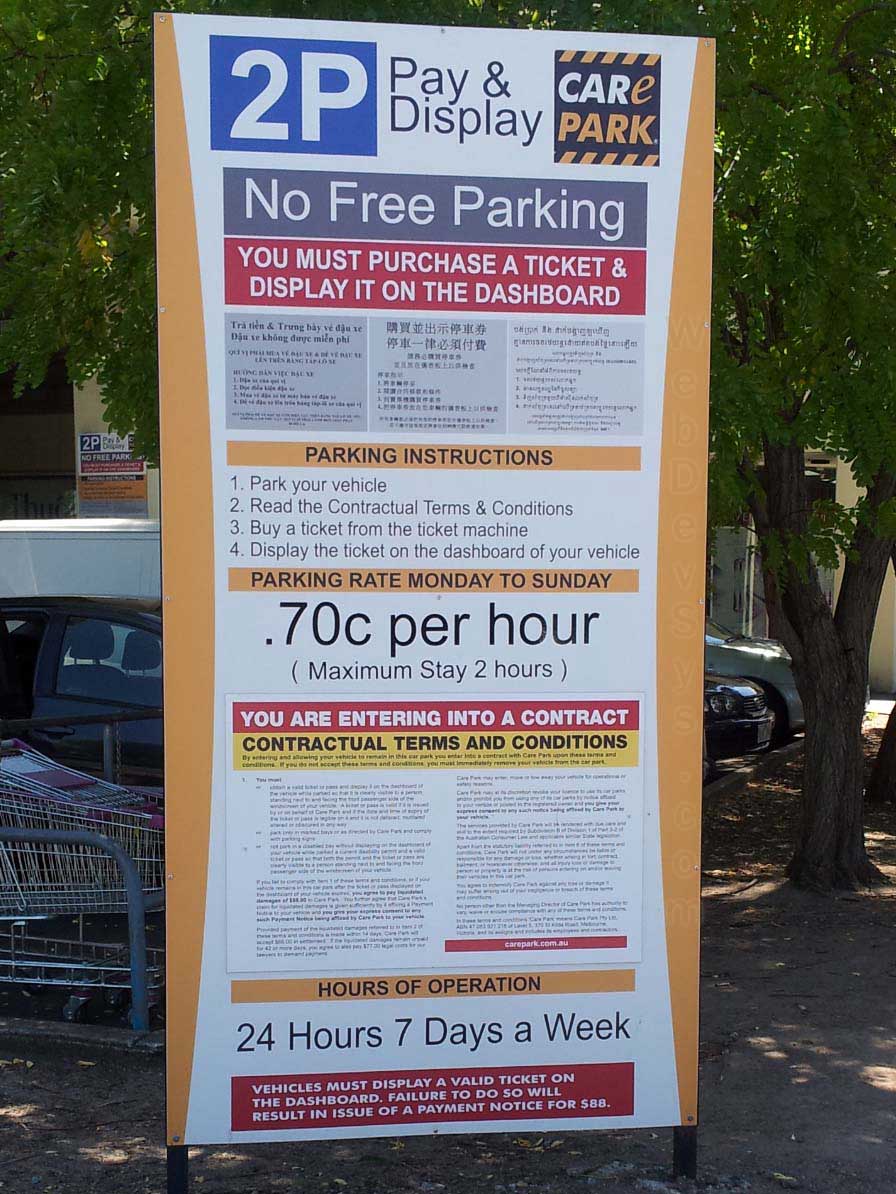 A large number of carparks at shopping centres around Australia are operated by a company called CARe Park, a parking ticketing agency. Another one is Australian National Car Parks Pty Ltd (ANCP). Upon entry to such a carpark, the driver will be required to purchase a ticket to display on the dashboard whilst parked.
Should the driver fail to purchase a parking ticket, they will be issued with a 'fine'. These fines can be up to $60.
If the fine is not paid within the specified period, the unscrupulous company will use unethical methods to obtain the owner's address of the vehicle registration to send a letter of demand, and intention to sue if payment is not made.
The terms and conditions are displayed in fine print at the car park entrance, which gives little opportunity for drivers to read the contract without holding up other drivers also wanting to enter the carpark. This forces drivers to enter the carpark without first reading the conditions, and if drivers wish to read them after parking, they risk a 'fine' before they can purchase a ticket.
As the carparks are private property and not administered by a local government, the fines are not issued persuant to local government ordinances.